Wire tied at barricade slits Delhi biker's throat
timesgroup.com
NewDelhi: A 22-year-old biker met a tragic end early Thursday morning when his throat was slit by a black telephone wire tied by cops across a road checkpoint in northwest Delhi. The biker was trying to cross the barricade from a side and didn't spot the wire in time.
Eyewitnesses said the victim, Abhishek Kashyap (in picture), flew off his bike as his neck got stuck in the wire, flipped in the air and landed on his head. The chord was at a height of about 5 feet at the barricade at Shakurpur. Kashyap, a DJ, was returning from a performance at a relative's wedding.
Another biker was injured by the wire barely minutes before Kashyap's death, locals said. DCP (northwest) Aslam Khan said a case under sections 304A (causing death due to negligence) has been registered.
The accident happened around 1am near the three-laned F-block road leading to Kashyap's home. The barricades were put up in the middle of both carriageways, leaving space for two-wheelers to pass from either side. However, the black wire tied across the road was nearly invisible in the dim streetlight.
Joginder, an eyewitness who owns a car-servicing shop in the area, said Kashyap had tried to go past one of the barricades from the left side. "He was probably travelling at about 50kmph. When he hit the wire, the bike skid and he was flung a few feet up in the air and landed on his head across the wire," he said.
Locals said Kashyap lay on the road for some time before one of his neighbours, Shiva, found him and informed a friend who runs an ambulance. He was taken to the hospital where he was declared dead on arrival. Minutes before the accident, another youth had got caught in the wire. However, he escaped with minor injuries as he had managed to slow down.
Rae Bareli Beggar Turns Out To Be A Rich Businessman From Tamil Nadu, Reunites With Family, Thanks To Aadhaar
When Swami Bhaskar Swarup ji Maharaj of Angroom school rescued a beggar from the streets of Ralpur town of Raebareli district in UP, the shelter authorities had litte idea what is in store for them.
While bathing the destitute beggar, Swami's helpers were astonished to find an Aadhar Card and FD documents worth Rs 1,06,92,731 inside his clothes.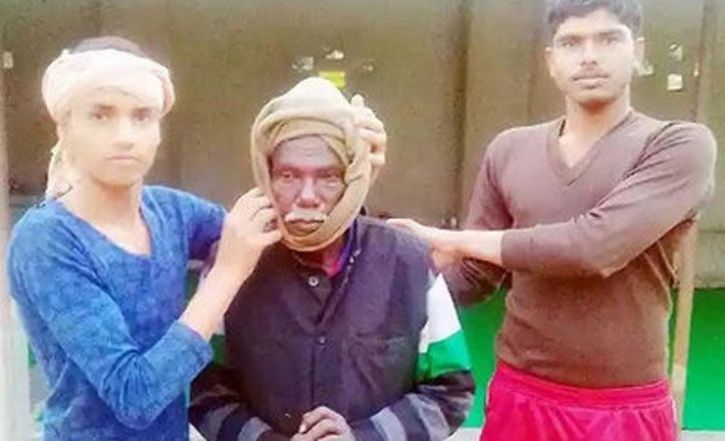 On further investigations based on Aadhar Card, it was established that he was a rich businessman hailing from Tamil Nadu.
After getting his correspondence through the documents, Swami informed his family members of his whereabouts. Following which, the man's daughter came to Ralpur to take her father back with her.
Swami Bhaskar, said he first saw the old man last week in his school's compound in search of some food.
After being fed food, the old beggar was given a haircut and made to take bath. While cleaning him, Swami's assistants also recovered a safety deposit key from his clothes.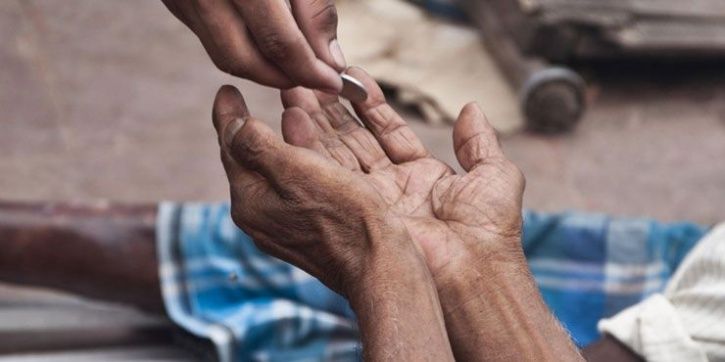 Swami further disclosed how he was able to identify the beggar as Muttaiah Nadar based on information from Aadhar Card. On further exploration, Swami also managed to unearth the contact details of his family based in Tirunelveli city of Tamil Nadu.
On contacting Nadar's family members, his identity was confirmed, and he was handed over to his daughter Geeta, who flew from Tamil Nadu to take her father back. Before leaving, she thanked Swami and all his workers in the ashram.
Geeta revealed how she lost track of her father 6 months back in a train journey. She claimed her father lost his way and memory probably after coming under the influence of drugs forcefully injected into him